COVID-19 | EASING OF CONTRACTUAL OBLIGATIONS ON THE BASIS OF FORCE MAJEURE
The outbreak of COVID-19 affects all parts of the business economy – production and delivery of goods and services are delayed or made impossible because of the pandemic. Is COVID-19 a force majeure circumstance, that can lead to an easing of contractual obligations? 
What is force majeure?
Force majeure is an external and unexpected event,  resulting in a contracting partynot being able to  fulfill its obligations. The event should to be unforeseeable and extraordinary. It can be caused by e.g. war, riots, blockages, public seizing, comprehensive strikes, lock-outs or natural disasters. Affected by a force majeure situation a contracting party cannot normally be held liable for delays  or non- fulfillment of contractual obligations.
Is COVID-19 an extraordinary circumstance?
It is always the provisions of the  contract that are decisive for whether a liability exempting force majeure exist – this is also the case related to COVID-19. However, when interpreting the  contract, it is relevant to consider whether an official position has been taken as to whether COVID-19 can be characterized as an extraordinary circumstance.
On January 30, 2020, the World Health Organization WHO declared COVID-19 a so-called "Public Health Emergency of international concern" (PHEIC). The WHO International Health Regulations 2005 define a PHEIC as "an extraordinary event determined on the basis of the criteria of the International Health Regulations, which (i) pose a risk to public health also in other countries due to international spread of the disease and (ii) potentially necessitate a coordinated international effort."
The World Health Organization categorizes COVID-19 as an extraordinary event.
The terms of the contract are essential for determining force majeure
Commercial contracts usually contain force majeure clauses that specify which matters can be characterized as extraordinary. If such a clause provides for an epidemic to be considered a force majeure event, there is no doubt, but even if the clause does not directly refer to epidemics, it cannot be ruled out that COVID-19, and in particular, the governmental measures it has triggered, could be relied upon as a force majeure circumstance.
However, this will always depend on an interpretation of the clause and its possible exemplification of other force majeure circumstances. In this regard, WHO's categorization of COVID-19 as an extraordinary event will support the interpretation of the situation as an extraordinary circumstance.
However, the existence of a force majeure circumstance does not always lead to exemption from liability. It is further a requirement that force majeure is the cause of the delay/ non-fulfillment  and that this can be proved by the contracting party invoking force majeure.
Finally, the effect of the force majeure circumstance under the contract clause is decisive for exemption. Here we see a wide variance from the requirement of actual impossibility to the requirement of obstruction to the requirement of difficulty.
Thus, a position on whether there is a liability exempting force majeure always depends on an individual interpretation of the contract.
Danish law's general rule on force majeure
If the contract does not contain a provisions on force majeure, the general rule of force majeure under Danish law  applies. According to this  there is an exemption of liability if it can be assumed, that:
(a) fulfillment of contractual obligations is impossible
(b) due to unforeseeable circumstances
(c) of an extraordinary nature.
The Danish court's interpretation of 'impossibility' (a) and  'extraordinary character' (c) of the circumstance is quite strict.
Impossibility must be understood quite literally, which means that, it shall be impossible for everyone, notwithstanding  the financial sacrifices,  to fulfill the contractual obligations. The extraordinary character must be qualified. Events that are unusual, but occur at certain intervals, are not usually considered extraordinary in this context.
Whether COVID-19, and the resulting governmental interventions, can be characterized as a qualified extraordinary circumstance, must be determined based on an assessment of  official classifications and the nature of the interventions initiated.
The official classification of COVID-19 is that the situation is extraordinary or even 'completely extraordinary'. The nature of the measures taken by the Danish government is also of an extraordinary nature, including the closure of schools and educational institutions, considerable restrictions on freedom of assembly and closure of the country's borders.
Thus, in LEAD Rödl & Partner's opinion, there are quite compelling reasons to consider COVID-19 and especially the governmental restrictions as 'an extraordinary circumstance'.
The issue for each contracting party would therefore rather be a question of whether it can be proved that this force majeure circumstance makes it impossible to fulfill the contractual obligations.
Notify your counterparty
Most contractual force majeure clauses include an obligation to inform your counterpartyof an existing force majeure situation. Such an obligation to notify also applies when invoking the general force majeure rule of Danish law.
In addition, a general contractual loyalty obligation applies. Thus, it is typically the responsibility of each contracting party to alert the counterparty of the force majeure obstacle as soon as he becomes aware that an obstacle will  or might occur. You must therefore notify your counterparty prior to the time a force majeure situation has in fact made it impossible, prevented or made it difficult to fulfill.
 How long will there be an exemption of liability?
Liability exemption due to force majeure only applies as long as the event constitutes the necessary obstacle to contract fulfillment.
Furthermore, it is mandatory to limit the effects of force majeure, including the period during which the exemption shall apply for as far as possible.
---
Contact
If you need advice or guidance on what COVID-19 means for your business, contact our corporate law experts: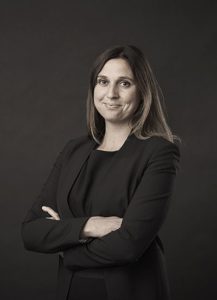 Alexandra Huber
+45 5116 7494
alexandra.huber@lead-roedl.dk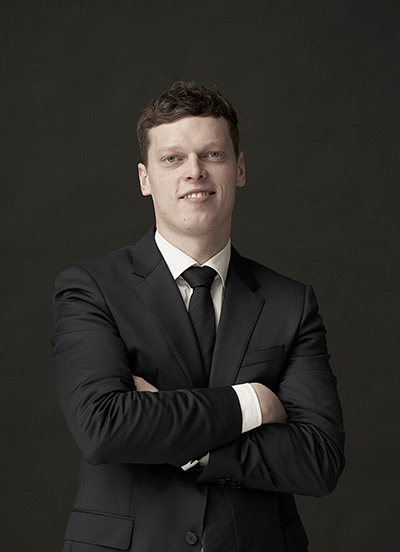 Martin Buss Frederiksen
+ 45 4086 5436
martin.frederiksen@lead-roedl.dk