Force majeure
Russia's invasion of Ukraine could affect many sectors of the economy – production and delivery of goods and services could be delayed or made impossible due to problems with supply chains. Is the invasion of Ukraine a force majeure event that could lead to a relaxation of contractual obligations?
What is force majeure?
Force majeure is an external and unexpected event that causes a contracting party to be unable to perform its obligations. The event must be generally unforeseeable and exceptional. It may, for example, be caused by war, prohibitions by public authorities, import or export bans, public seizures, lock-outs or natural disasters.
The existence of a situation of force majeure will typically mean that the contracting party affected by the situation will not incur liability for failure to perform its contractual obligations in full or on time.

Russia's invasion of Ukraine as a force majeure event
The general principle under Danish law is that if a seller fails to deliver in accordance with a contract, the buyer can claim default remedies against the seller. In case of a prolonged delay, the buyer will typically consider terminating the contract, after which the seller may become liable for the delay or non-delivery.
However, a contracting party may be exempted from liability in the event of a force majeure situation.
It is always the provisions of the individual contract that determine whether there is a case of excusable force majeure – this also applies to the invasion of Ukraine.
On 24 February 2022, Russia launched an invasion of Ukraine. The invasion has resulted in a humanitarian crisis not seen for decades. Millions of people have fled, and several Ukrainian cities are suffering badly from the Russian bombings.
The war has and may have consequences for business. Supply chains have been disrupted, factories destroyed, and transport made difficult, whether by land, sea or air.
Thus, there is no doubt that Russia's invasion of Ukraine is considered to be a force majeure event that can relieve a contracting party of its obligations. However, it is not sufficient for a party to invoke a force majeure exemption that its operations are based in Ukraine.
It is therefore important to know your legal position in relation to your contractual obligations at a time of war in Europe.
The provisions of the contract are decisive for the determination of force majeure
Commercial contracts usually contain force majeure clauses, which specify which circumstances can be characterized as exceptional. If such a clause provides that a war is considered a force majeure circumstance, there is no doubt and even if the clause does not directly refer to war, it is not unlikely that Russia's invasion of Ukraine could be invoked as a force majeure circumstance.
However, the existence of a force majeure circumstance does not always lead to exemption from liability. It is further required that the force majeure event is the cause of the actual delay in performance and that this can be proved by the contracting party claiming force majeure.
Finally, the effect of the force majeure event on performance under the contractual provision is decisive for the discharge. There is a wide variation here, from claims of actual impossibility to claims of impediment to claims of aggravation.
A decision as to whether there is a liability exempting force majeure situation always depends on a specific interpretation of the contract.
General rule of Danish law on force majeure
If the contract does not contain any provisions on force majeure, the general rule of Danish law on force majeure shall apply. Thereafter, there is discharge from liability if it can be justified:
(a) the impossibility of performance of contractual obligations
(b) due to unforeseeable circumstances
(c) of an exceptional nature.
The 'impossibility' (a) and 'exceptional nature' (c) requirements of the courts are quite strict.
Impossibility must be understood quite literally, which in practice means that it must not be possible (almost) irrespective of financial sacrifices to fulfil one's contractual obligations. The exceptional nature must be qualified. Events which may be exceptional, but which nevertheless occur at certain intervals, are not typically considered exceptional in this context.
There is no doubt that Russia's invasion of Ukraine is a force majeure event that can exonerate a contracting party for delayed or non-delivery of their performance.
The problem for each contracting party will therefore rather be a question of whether it can be proved that this force majeure circumstance makes performance of the contractual obligations impossible.
Notify your counterparty
Most contractual force majeure clauses contain an obligation to inform the other party of the occurrence of a force majeure situation. Such an obligation to inform also applies when invoking the general force majeure rule of Danish law.
In addition, there is a general duty of loyalty in contractual relationships. Thus, it is typically incumbent on each party to warn the other party of the force majeure event from the moment it becomes aware that an event is likely to occur. In other words, one must inform one's counterparty before a situation of force majeure has actually made performance impossible, impossible or difficult.
How long will there be an exemption on grounds of force majeure?  
Exemption from liability on grounds of force majeure shall apply only as long as the event constitutes the necessary obstacle to performance of the contract.
There is also a duty to limit the effects of force majeure, including the period for which the effects are to apply, in so far as this is possible.

---
Contact
If you need advice or guidance on what Russia's invasion of Ukraine means for your business, contact our legal experts in contract and company law.
We also offer advice in the rest of the world through our colleagues at Rödl & Partner, including Ukraine and Russia.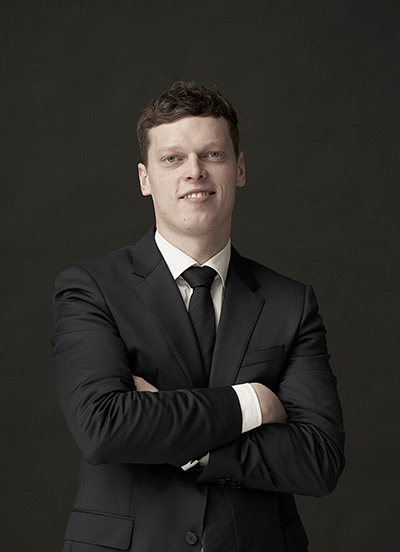 Martin Buss Frederiksen
Advokat
+ 45 4086 5436
martin.frederiksen@lead-roedl.dk