Increase in fines for foreign companies not registered in the RUT register
From 1 July 2018, it became possible for the Working Environment Authority to issue daily fines of at least DKK 1,500 to foreign companies that have not yet been registered in the Register of Foreign Service Providers (RUT). Did you remember to register your company and what exactly is RUT?
The RUT register aims to supervise foreign companies and employees who perform services in Denmark. The purpose of the registration is to ensure that foreign companies are complying with the Danish legislation, including working environment, safety and tax. Some of the information given at RUT is passed on to trade unions to enable them to check whether the foreign companies – especially within the construction, agriculture, forestry and cleaning sector – are complying with the Danish minimum wages defined in the collective agreements.
If foreign companies providing services in Denmark are not registered correctly, this could result in two types of fines. Firstly, a criminal fine in which the company is accused of violating the obligation to register in RUT. Secondly, an administrative fine, where the Working Environment Authority instructs the company to immediately register in RUT and may impose a fine of up to DKK 10,000. The new Act applicable from 1 July 2018 now gives the Working Environment Authority the right to impose daily fines of at least DKK 1,500 until the company signs up in the register. If the company does not pay the fines, the Working Environment Authority will pass the case to SKAT, which will collect the fines as soon as possible.
Since 1 June 2013, the Danish Working Environment Authority issued 1,264 administrative fines and raised an appeal against 1,001 companies for missing or inadequate registration in RUT.
Furthermore, complaints to the Work Environment Appeal Board of injunctions and / or daily fines does not have suspensive effect. This means that the company must pay the fines to avoid prosecution and that any complaint first will have effect on the decision date.
Complaints of the Danish Working Environment Authority's decisions may be within a period of 4 weeks.
Who needs to be registered in RUT?
– A foreign company posting workers to carry out temporary work in Denmark.
– Self-employed person providing temporary services in Denmark.
– Temp agencies posting workers to carry out temporary work in Denmark.
The law provides for some exceptions. A registration is not necessary, if the works will not exceed a period of more than 8 days, if the services provided are qualified as fitting of technical equipment or installations, or if the employee or self-employed person working in Denmark is a specialist or qualified to fit, install, inspect, repair or inform about technical installations in Denmark.
Additionally, following persons are not required to register:
– Participators in seminars or conferences, including researchers, speakers etc. that are invited to give a speech
or to teach.
– Professional artists participating in special cultural events.
– Persons on business trips for foreign companies that do not have a permanent establishment in Denmark.
– Professional sportsmen and trainers participating in major sport events or training in Danish sports clubs.
– Consultants providing consultancy services within auditing and accounting for a period of no longer than 8 days.
– Employees posted within the company group for a period of no longer than 8 days. However, this does not
apply  for services within the construction, agriculture, forestry, horticulture, cleaning sector as well as for
restaurant and hotel businesses.
– Service providers within the service of cabotage
All other foreign companies are obliged to register in the RUT at the latest when starting the activities in Denmark. Any changes such as new workplace or longer period must be notified in RUT no later than the first working day after the change has entered into force.
The registration can only be done online at www.virk.dk.
For further information, please do not hesitate to contact LEAD – Rödl & Partner, Lawyer and Partner Alexandra Huber.
Contact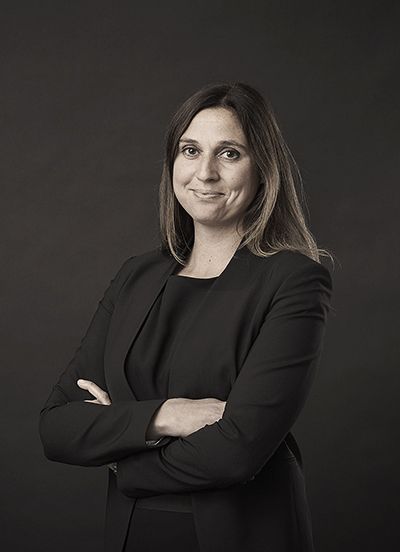 Alexandra Huber
Attorney, Partner
+45 5116 7494
alexandra.huber@lead-roedl.dk